A Guide for Creating Pretty Styled Shelves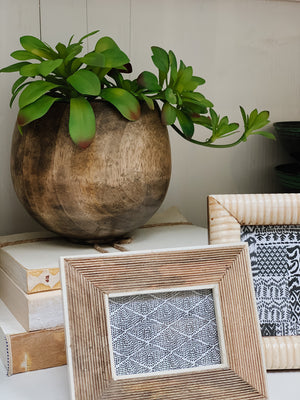 A Guide for Creating Pretty Styled Shelves
Built in shelves can be a beautiful focal point in a room.  It's a great place to display a collection, art and cherished books.  Read through for a few of our favorite tips!

Start with a blank canvas. Clear the area and set everything to the side. 

 

It helps to gain a fresh new perspective on the space.

Edit your collection. 

 

Begin to envision what you want your space to look like. 

 

Do you know what scale you want to work with? Groupings of items? 

 

Look at what you have and make a pile to keep and one to donate.  

 

Are there things missing you would like to add? 

BPM favorite tip: Often times while we are working, I photograph the shelf and look at the work to see how it looks from a different point of view. 

 

Style your shelf. 

 

Start with the largest items and work to smaller groupings. 

 

Baskets, bowls and art is a good starting point. I like to stagger items of the same size to help keep scale and proportion. 

 



BPM favorite tip: Place similar objects all at once- such as style all your baskets at once. 

 

I like to keep those on the bottom shelf!
We can't wait to see your work! Be sure to tag us in photos so we can share.